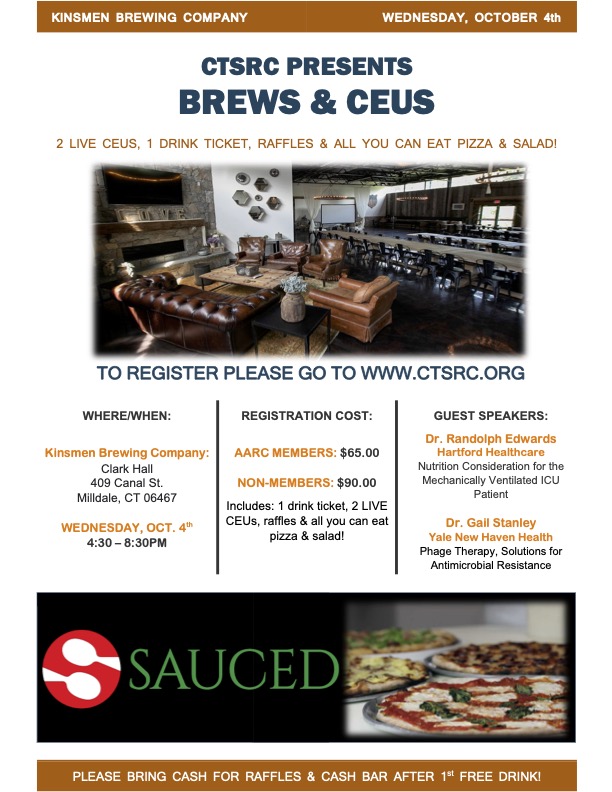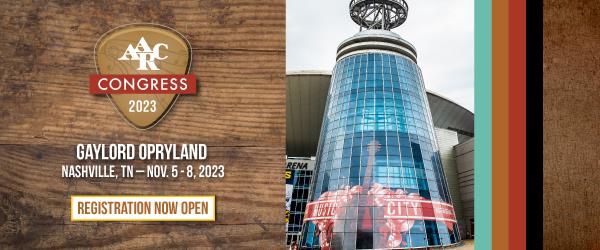 AN ACT CONCERNING HEALTH AND WELLNESS FOR CONNECTICUT RESIDENTS Has Been Signed into Legislation!
The Presentation From the Annual Meeting of the CTSRC is posted under Current News.

Congratulations to all the Winners of the 2023 CTSRC Awards!
Outstanding Practitioner Award - John and Louise Julius Award
Sajjad Raza
Outstanding Vendor Award - Robert O'Neil Award
Noel Diaz who works for Rotech
President's Award
Helen Young
Student Awards for Academic and Clinical Excellence 2023
Norwalk Community College - Jessica Smith
Manchester Community College - Evelin Diaz
Naugatuck Valley Community College - John Sousa
Hartford University - Elizabeth Poulin
Goodwin - Luissy Rios
Southern Connecticut State University - Rose B. Jean
New student – Katrina Ugale, Norwalk Community College
Continuing student – Jason Moavero, Norwalk Community College
Advanced degree student – Michaela Rouillard, Southern Connecticut State University
Take Advantage of AARC Benefits!
Did you know that you:
Automatically become a member of the CTSRC when you join the AARC?
The American Association for Respiratory Care has 40+ free CRCE opportunities each year?
Can track your CRCE through their transcript and quick-click NBRC credential maintenance?
Can receive a $40 discount on NBRC specialty exams and 50% off credential renewal packages?
Renew your respiratory therapy journey by networking with RTs from around the world.