Respiratory Therapist Job Opening at UCONN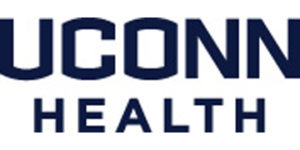 Search Code: 2019-247
Purpose of Class: At UConn Health, this class is accountable for performing diagnostic testing and administering a full range of respiratory therapy with emphasis on the more difficult procedures. This position will work nights in Respiratory Therapy and the Neonatal Intensive Care Unit at the UConn Health University Tower located in Farmington, CT.
SUPERVISION RECEIVED: Receives limited supervision from a Respiratory Therapy Supervisor or other employee of higher grade.
SUPERVISION EXERCISED: May lead lower level respiratory therapy staff as assigned.
MINIMUM QUALIFICATIONS REQUIRED KNOWLEDGE, SKILL AND ABILITY: Considerable knowledge of equipment, procedures, techniques and terminology used in respiratory therapy and related diagnostic testing; considerable technical knowledge of cardiopulmonary physiology and pathology; interpersonal skills; considerable ability to work therapeutically with patients; ability to prepare written reports.
EXPERIENCE AND TRAINING: General Experience: Successful completion of a two (2) year respiratory therapist program approved by the Council on Medical Education of the American Medical Association. Substitution Allowed: Successful completion of a one (1) year respiratory therapy technician program approved by the Council on Medical Education of the American Medical Association AND one (1) year of experience as a Respiratory Therapy Technician may be substituted for the General Experience.
SPECIAL REQUIREMENTS: Incumbents in this class must possess and maintain a license as a Respiratory Care Practitioner issued by the Connecticut Department of Public Health in accordance with the applicable Connecticut General Statutes. Candidates will be required to take a physical examination to demonstrate sufficient physical strength for efficient performance of duties.
PREFERRED QUALIFICATIONS: Current NNICU experience. Registered Respiratory Therapist (RRT) credentials.
WORKING CONDITIONS: Incumbents in this class may be required to lift and/or adjust equipment and patients; may have some exposure to communicable and/or infectious diseases and uncooperative or abusive patients; may be exposed to moderately disagreeable conditions.
EXAMPLES OF DUTIES: Administers more difficult types of therapy (i.e. mechanical artificial ventilation) and various basic types of respiratory therapy (i.e. intermittent positive pressure breathing therapy) and aerosol, sputum induction and postural drainage treatments; records treatments on patient charts; sets up, operates and monitors all ventilatory support; performs diagnostic testing for cardiopulmonary pathology including blood gas analyses and pulmonary function testing; participates in resuscitative efforts; cleans, sterilizes, assembles and performs minor maintenance on therapeutic equipment; performs related duties as required.
MINIMUM FULL TIME SALARY EQUIVALENT: $53,653
SCHEDULE: Part time, 40 hours every two (2) weeks, nights, 11:00 p.m. to 7:30 a.m., every other weekend and holidays are required, 30 minute unpaid meal break.
TO APPLY: https://jobs.uchc.edu/CSS_External/CSSPage_Welcome.asp
UConn Health is an Affirmative Action Employer, in addition to an EEO and M/F/V/PWD/PV employer. UConn Health has a strong commitment to the principle of diversity and in that spirit, seeks a broad spectrum of candidates including women, minorities, and people with disabilities. Individuals requiring special accommodations in the application process should notify the Office of Diversity Management & Equal Opportunity at 860-679-3563 or TDD 679-2242. Any information on positions should be addressed to: UConn Health, Department of Human Resources, P.O. Box 4035, Farmington, CT 06034-4035 or (860) 679-2426 or jobs@adp.uchc.edu.
Scope of Practice Changes Announced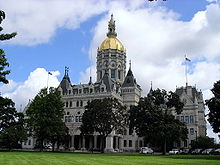 Important Changes to Our Scope of Practice are Coming!
HB 5163, Sections 534-537, the Omnibus Department of Public Health revisions bill which incorporates changes to our scope of practice was signed by Governor Malloy  into law on June 13, 2018. It is now known as Public Act (PA) 18-168.
The changes to our scope of practice take effect October 1, 2018, and the changes to our continuing education requirements take effect January 1, 2019.
Use the following link to read more about this important announcement.
SAVE THE DATES
Super Symposium - April 30 and May 1, 2019
at the Water's Edge Resort
Super Symposium Highlights
Thank you for making the 2018 Super Symposium such a success! A special thanks to our our corporate sponsors and everyone who donated their honorariums or sponsored a speaker!