The 2022 CTSRC Election will be open from April 22 - June 6, 2022. All members listed as "active" on the AARC's membership list are eligible to vote.
To vote, use this link here: E vote here
Registration is closed. See you at the event!
Wednesday, May 18 from 4-8 pm
Stony Creek Brewery, Branford
For More Information for this event, click on the link below.
Save the Date - Annual Business Meeting - June 15, 2022 via Zoom. Stay tuned for the link.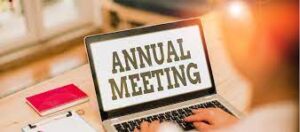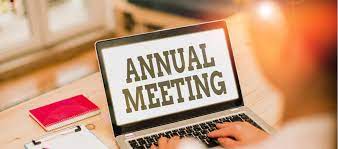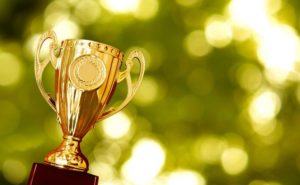 Yale Therapist Receives Award
Cheryl Valukevich was awarded the "Nurse's Choice Award" in October 2021.  This award is presented to a non-nursing professional, and chosen by Yale-New Haven Hospital nurses, as someone who goes above and beyond for their patients and colleagues.  Cheryl was specifically recognizes for her efforts during COVID for her dedication to patient care.
Two HHC Central Region Hospitals were Awarded The PHIL Award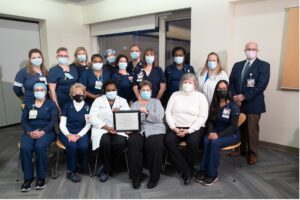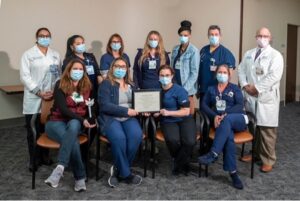 The Hospital of Central CT
The only national-hospital based respiratory award (PHIL Award) was presented to the Respiratory Care Departments at Hospital of Central CT and Midstate Medical Center in October 2021 for their outstanding patient care, and teamwork approach to care for our critical and high acuity patient population through the ongoing challenges of the COVID-19 pandemic.
The RTs at both hospitals always go above and beyond expectations and pull together, utilizing a teamwork approach and discretionary effort to cover open shifts, orientating new hires and travelers through the unprecedented daily high volumes due to COVID-19. They are truly an amazing group of individuals. They have perfected the ability to adapt, adjust, and continue to move forward in spite of constant changes, and the fear of the unknown early on in the pandemic.
We would like to thank you for your patience, professionalism, hard work, sacrifice, and commitment to providing excellent patient care during the COVID-19 pandemic and our continued growth in the Central Region.
Your personal and professional sacrifices do not go unnoticed. Many of you have sacrificed time with loved ones, self-care, and your own safety to provide care to those in need. It is because of you that so many patients have recovered.
Generally, it is one Respiratory Therapist who is nominated for the PHIL Award by patients, family members, peers and colleagues, but for the reasons listed above the entire Respiratory Departments at Midstate and HOCC- Hartford Healthcare (Central Region) were all nominated for the 2021 PHIL Award.
We are so proud, thankful, and grateful for our RT frontline heroes.
John and Louise Julius Award as Outstanding Practitioner of the Year
Tony works at Hartford Hospital
Robert O'Neil Award for Outstanding Vendor
Adam works at Fisher and Paykel
President's Award
For Outstanding Service to the CTSRC