Photos From the 2019 Super Symposium
Asthma Education Specialist Needed for Milford Regional Program
Provide in home asthma assessments and medication management strategies for the Milford Health Department's Putting on AIRS asthma intervention program
This is a grant-funded contractor position contingent on availability of funds. Open availability $28/hr. This hourly rate includes travel time, asthma education with Putting on AIRS client and paperwork.
EDUCATIONAL REQUIREMENTS
Licensed Respiratory Therapist
 QUALIFICATIONS
Respiratory Therapist with current asthma educator certification and experience in education and asthma care. Experience and training in asthma management and the National Heart, Lung and Blood Institute (NHLBI) Guidelines for Asthma Management. Displays effective communication and interpersonal skills working with providers, staff and patients. Utilizes problem solving approach to difficult/complex patient and staff situations. Organizational skills are necessary to prioritize and coordinate activities with other members of the health care team.
Must have a valid Connecticut Driver's License and own reliable transportation. Must be willing to work evenings and weekends.
For a complete description of the job and where to apply, please click HERE.
Update to the Scope of Practice Changes Announced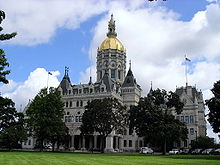 Update on the Scope of Practice -
This letter is in response to the many questions that our members have had about the scope changes listed below. We hope this helps.
Dear Connecticut Respiratory Care Practitioners:
On behalf of the Connecticut Society for Respiratory Care, we would like to inform you of the Department of Health's response to the question concerning the change in annual CEU requirement.  The question has been raised how this impacts Respiratory Therapists renewing their license in 2019?  Below is DPH's response:
Jason,
The Department of Public Health has responded to my question.  (I had asked a hypothetical of what is required if the license is renewed in February 2019, for instance.)  As you can see from the response below, DPH is stating that the 10 hours needs to be met when licenses are renewed after Jan. 1, 2019.
Sec. 77. Subsection (b) of section 20-162r of the general statutes is repealed and the following is substituted in lieu thereof (Effective January 1, 2019):
(b)Except as otherwise provided in this section, for registration periods beginning on and after [October 1, 2007]January 1, 2019, a licensee applying for license renewal shall earn a minimum of [five]tenhours of continuing education within the preceding registration period. Such continuing education shall (1) be directly related to respiratory therapy; [and](2) reflect the professional needs of the licensee in order to meet the health care needs of the public; and (3) include a minimum of at least five hours of real-time education with opportunities for live interaction, including, but not limited to, in-person conferences or real-time webinars. Qualifying continuing education activities include, but are not limited to, courses, including on-line courses, offered or approved by the American Association for Respiratory Care, regionally accredited institutions of higher education, or a state or local health department.
Linda
Important Changes to Our Scope of Practice are Coming!
HB 5163, Sections 534-537, the Omnibus Department of Public Health revisions bill which incorporates changes to our scope of practice was signed by Governor Malloy  into law on June 13, 2018. It is now known as Public Act (PA) 18-168.
The changes to our scope of practice take effect October 1, 2018, and the changes to our continuing education requirements take effect January 1, 2019.
Use the following link to read more about this important announcement.
SAVE THE DATE
The Fall Conference will be Wed. Sept 25, 2019 
at Naugatuck  Valley Community College