CTSRC Scholarships for New, Returning and Degree Advancement Students Are Now Available
The Scholarships can be found under the Education tab. The deadline to apply is February 28, 2023. One of the scholarships is partially funded by generous donations from the Hartford Health Care Respiratory Therapy Departments.
Save the Date - CTSRC Annual Buisness Meeting May 17 at 4:30 pm via Zoom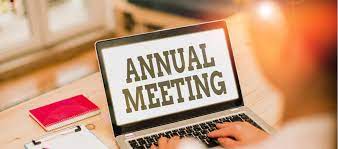 CTRSC Learns of the Passing of John Julius
The CTSRC recently learned of the passing of John Julius. He and his wife Louise were instrumental in creating the CRTT exam and were at the forefront of the profession of Respiratory Care in its early days. The CTSRC's Practitioner of the Year Award is named for he and his wife. Below is his obituary.
John J. Julius, 95, entered into rest at 2:14 a.m. on Sunday, September 11, 2022 at Misericordia Nursing and Rehabilitation Center in York. He was the loving husband of Louise (Hemmel) Julius. The couple celebrated 53 years of marriage on January 17, 2022. Born March 30, 1927 in Washington Township, John was a son of the late Rufus M. and Mabel (Harlacker) Julius. He graduated from East Berlin High School; then trained in respiratory therapy at the University of Pennsylvania hospital in Philadelphia and later furthered his education at the University of New Hampshire receiving his bachelor's degree. John served his country for two years as a conscientious objector at Norristown State Hospital helping mental health patients. Following World War II, he volunteered as a Seagoing Cowboy, delivering cattle and horses to Greece and Poland. John retired in July of 1991 after 31 years as Director of Respiratory Therapy at Yale-New Haven Hospital in New Haven, Connecticut. He was past president of the American Association for Respiratory Care and also served on the board for a number of years. John also served in leadership capacity in the Connecticut state chapter of AARC. John returned home to Dover in 1992 where he enjoyed maintaining the farm he grew up on and he was also an avid antique clock collector. He was a member of Bermudian Church in East Berlin where he was very active in his younger years and held various positions. In addition to his wife, Louise, John is survived by a son, Scott Julius and wife, Karina of Old Saybrook, CT; a daughter, Jane Julius of Wallingford, CT; two grandsons, Matthew and Andrew Julius; two brothers, Glenn Julius and Donald Julius, both of Dover; and several nephews and nieces. He was preceded in death by his parents; a sister, Naomi Julius Houseal; and two brothers, William and Paul Julius. Following cremation, relatives and friends are respectfully invited to attend the service to celebrate John's life at 4 p.m. and the visitation from 3 to 4 p.m. on Saturday, September 24, 2022 at Bermudian Church, 279 Bermudian Church Road, East Berlin. Interment will follow in Bermudian Church of the Brethren Cemetery. Officiating will be his former pastor, Larry Dentler. Emig Funeral Home & Cremation Center, Inc., Dover, is serving his family. In lieu of flowers, memorial contributions may be made to Bermudian Church or Word Partners ministry at 12575 Ridgeland Ave., Palos Heights, IL. 60463.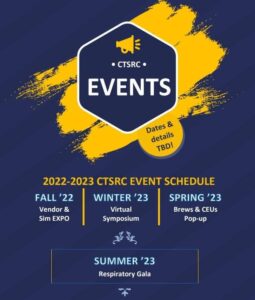 The CTSRC is excited to share our proposed events for the 2022-2023 calendar year! We will not be hosting an in person symposium. Based on the feedback we have received, the CTSRC feels it is important to have a variety of both educational, fundraising, & networking events throughout the year. We feel offering a mix between in person & virtual options will give more people the opportunity to attend! Our first event coming this fall will be October 18th so mark your calendars! We will be providing more information soon so keep an eye out for future announcements!
Gaylord Therapists were Awarded The PHIL Award
The PHIL Award was recently presented to Helen Young & Emily Woodworth. They were recognized for their dedication to the patients at the outpatient pulmonary rehab program at Gaylord Hospital. Lorraine Cullen, Senior Director, Clinical Services at Gaylord Specialty Healthcare stated, "The patients that nominated them mentioned their teamwork, seamless handoff, skill, knowledge and passion for Pulmonary Rehab in all of the nominations. Two patients even jokingly mentioned we should change their names to a combined name (and one suggested Hemily) since they are so similar in their care and work so well together to facilitate the program. The outstanding theme in each of the nominations was their professionalism, kindness and outstanding education provided to our patients. They are both an asset to Gaylord, our patients and the field of Respiratory Care."
John and Louise Julius Award as Outstanding Practitioner of the Year
Kerry Recently retired from Manchester Community College
Robert O'Neil Award for Outstanding Vendor
Craig works at Phillips Respironics
President's Award
For Outstanding Service to the CTSRC